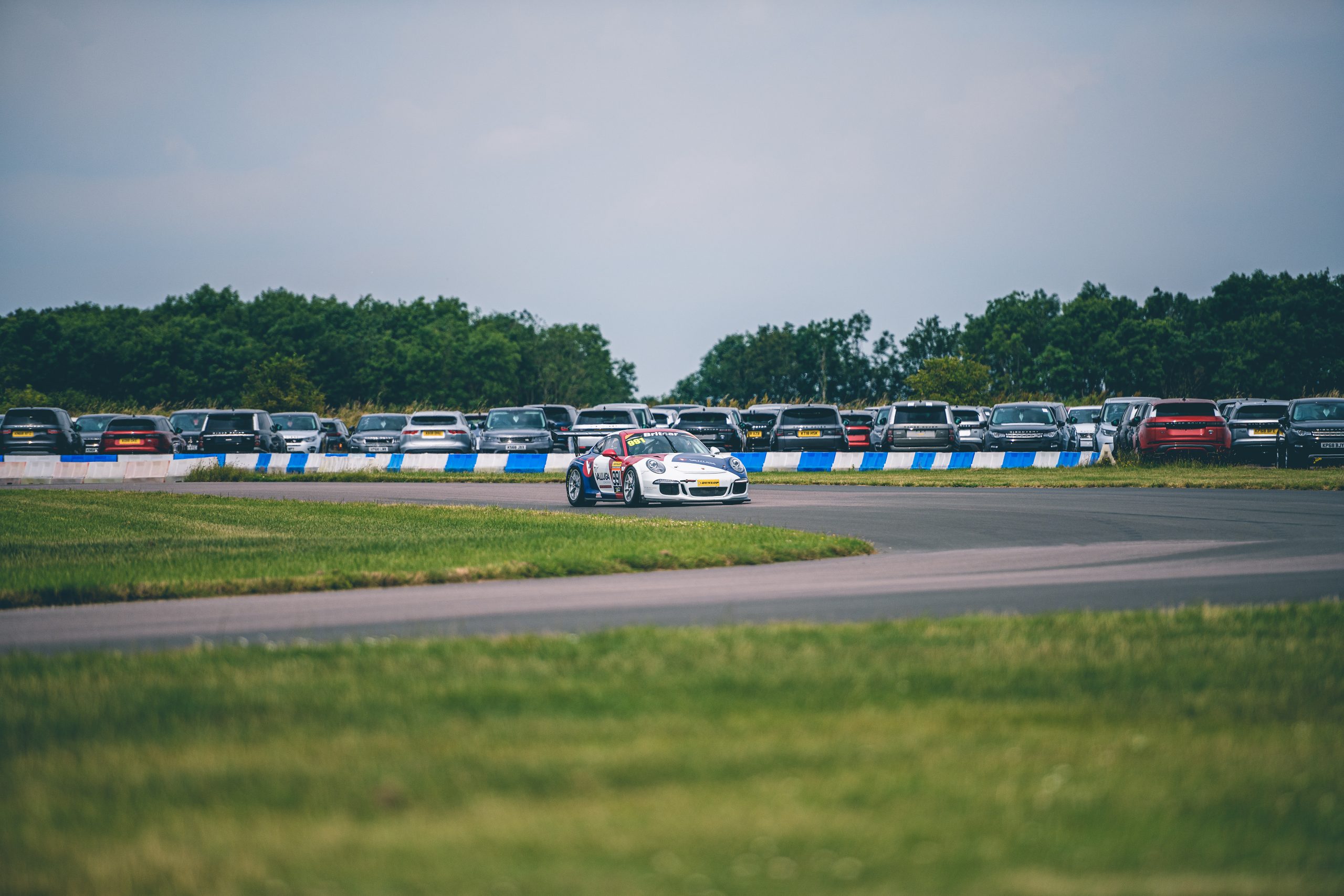 Understanding The Basics of Driving at High Speed
Whether you want to go back to the start and build your skills again, or maybe you're starting out completely fresh and have never driven on track. Or maybe you've just purchased a Supercar and want to learn how to tame it properly. Whatever your reason, our Basic Course has been designed to show you the necessary skills to drive a car on track or on the road with confidence in cornering, braking, accelerating and control.
We run our basics course in our track prepared Mazda MX5. It is a well-balanced car, it's reliable, comfortable and allows us to forget about the badge on the steering wheel. This car will teach you how to be super smooth but also on the limit. If you can drive this car fast, you will be able to make the next step. This car and course will teach you to be smooth and precise.
We run our courses from Blyton Park training ground. The venue is an ideal choice for driver training with big open space and flexibility. Conceived as a fast, challenging but ultimately forgiving circuit, Blyton Park offers an unrivalled opportunity for drivers of all levels to practice car control in a safe and friendly environment.
This is an arrive and drive package, which means that once you've paid the price, there are no hidden costs or extras on the day. You will receive everything below:
Going Slower To Drive Faster
This course has been designed to introduce you to the basics of driving on track. The skills you learn on this day will be transferable onto any track or road. You will learn the basics in controlling a car, cornering, braking, accelerating and gaining confidence in driving. By going slower, we can focus on the necessary skills and techniques in order to later drive faster.
The day is broken up into various exercises. Whilst you sit next to the instructor in our track car, you will be constantly informed on what you will need to do. Our instructors are patient and will allow for errors. Throughout the day, the exercises will teach you the following skills:
07:30am - 08:45am
Registration, coffee and briefings.
09:00am - 10:00am
Classroom work learning the basics and understanding the goals of the day.
10:00am – 11:00 am
Course begins with a series of braking lessons and techniques with the instructor
11:00 am – 12:00pm
This session will teach you how to corner correctly
12:00pm - 12:15pm
Quick pause to review the first two runs and progress.
12:15pm - 13:15pm
Session two focuses on accelerating out of corners correctly and putting the power down
13:15pm - 14:00pm
We take some time to talk over the morning whilst fuelling your body with food for the afternoon.
14:00pm - 15:00pm
This section of the afternoon will teach you all about controlling a vehicle on the limit
15:00pm - 16:00pm
In the final run you will be taught to keep it smooth putting all the skills you've learned together
16:00pm - 16:30pm
Day ends with a review of the morning with the coach and instructor. This will conclude with photos and a quick coffee before departing the circuit
Frequently Asked Questions
Upon booking this experience, you will have chosen a date and informed us of how many people will be completing the experience. You will have to sign our terms and conditions form which outlines the following:
Cancellation Policy
Waiver of Liability
Risks Associated with the event
General terms

Driving Experiences and Motorsport can be dangerous. We endeavour to make our experiences as safe as possible by implementing thorough checks and protocols. If you have any questions, please fill out the form above.
You May Also Be Interested In:
The Advanced Course has been designed to extend your knowledge on how to drive fast on track. The course will take a deeper and more detailed look into the art of high-speed driving, aiming to make you faster by the end of the day.
Think you've got what it takes to lap like a Master? Our Masterclass Course has been designed to teach you all the tricks our coaches know in order to help you go as fast as possible on track.