Formula 1 British GP Hospitality 2022.
From £300 + VAT Per Person
A Unique Experience At The Heart Of The British GP
This is a chance to spoil yourself with a VIP hospitality day out at one of the highlights of the sporting calendar.
This is a unique VIP experience at the 2022 F1 British Grand Prix hosted by Porsche racing driver, Dino Zamparelli. You and your guests will enjoy an unforgettable weekend, cheering on the sports pinnacle racing drivers. The Brooklands Suite hospitality suite is the ultimate VIP experience and remains one of the best viewing spots on the Silverstone circuit. With all day food & refreshments, a racing driver host and an exclusive private suite, this is the must go to motoring event in 2022.
Our Brooklands Hospitality Suite is located in the heart of the action, on the inside of the Silverstone Circuit, on the top floor of the Brooklands Suite, overlooking the complex of Brooklands and Luffield. From this luxuriously appointed suite with a viewing balcony overlooking the track, you and your guests can experience the exhilaration of the F1 British Grand Prix at close quarters.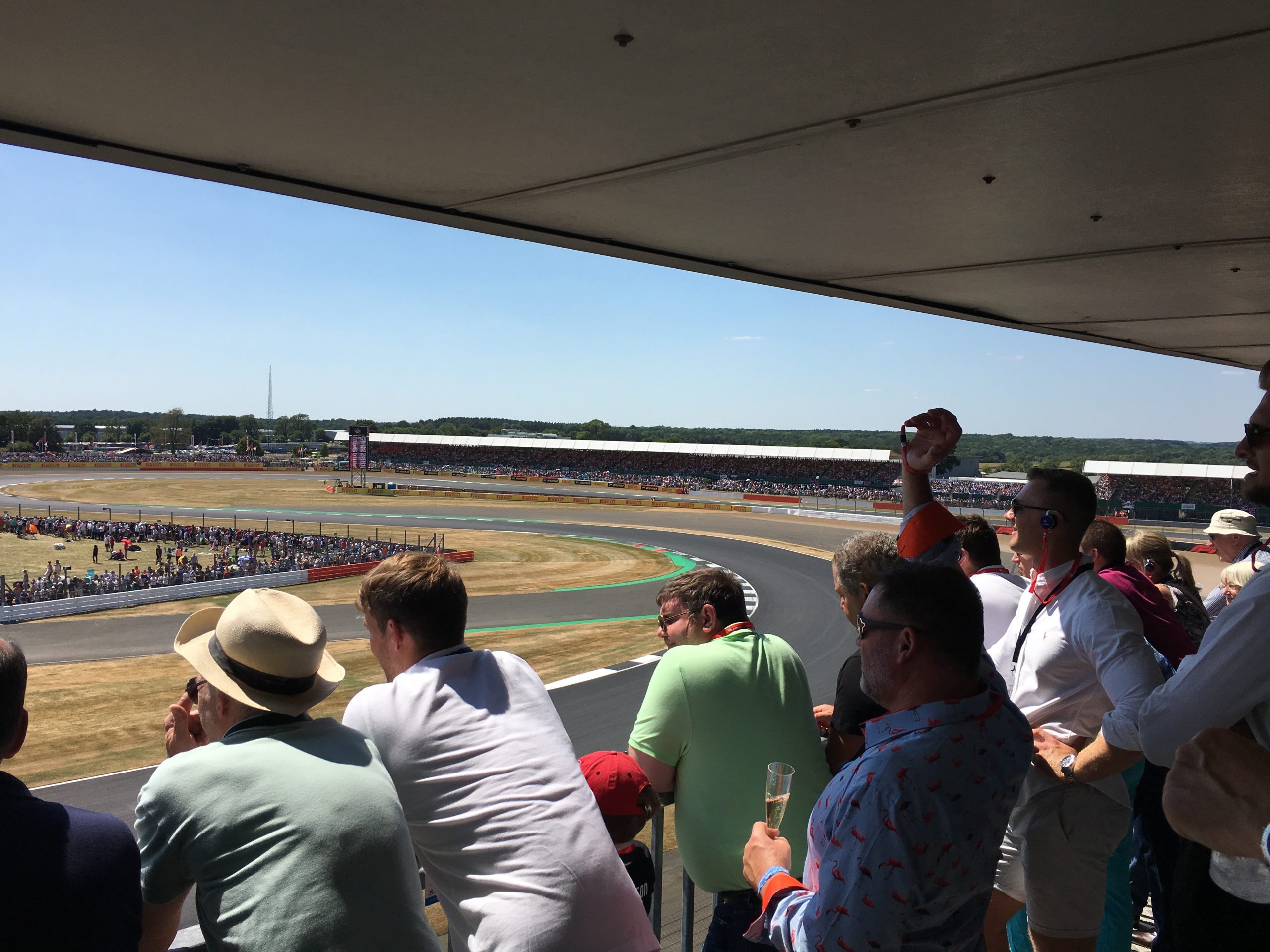 Despite 2020 being a year without fans at the British GP, we are taking enquiries and reservations for 2022 already due to the popularity of our suite. Reserve your place today.
Frequently Asked Questions
Upon booking this experience, you will have chosen a date and informed us of how many people will be completing the experience. You will have to sign our terms and conditions form which outlines the following:
Cancellation Policy
Waiver of Liability
Risks Associated with the event
General terms

Driving Experiences and Motorsport can be dangerous. We endeavour to make our experiences as safe as possible by implementing thorough checks and protocols. If you have any questions, please fill out the form above.
You May Also Be Interested In:
From £150 + VAT Per Person
This is a unique VIP experience at the 2021 MotoGP British Grand Prix. Watch the likes of Rossi, Marquez, Lorenzo and co battle it out at one of the most exciting race circuits on the calendar.